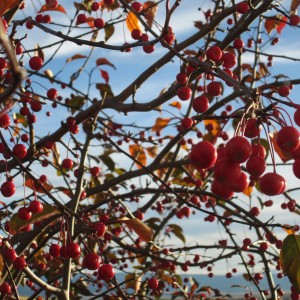 The world has all kinds of information that needs organizing, and there seems to be more every day. If your information is overwhelming you, Magpie can help organize it in Word, Excel, PowerPoint, or text for a website. Magpie specializes in organizing information when there isn't an existing format.
Training materials
Covenants for homeowners associations
Users' manuals
Filing structures
What Our Clients Say

The Local Government Center contracted with Magpie to perform the research for an 11-city salary review and summary report. The survey provided compensation and benefits data to assist municipalities in attracting and retaining public employees in Montana. Deborah worked independently, but collaboratively, to deliver a product that was valued by those who participated in the study. She worked with a variety of city employees across the state to gather and confirm the information needed. We are happy to recommend Deborah's work to others.

Magpie has been such a benefit to Thrive over the past couple of years! They have reduced paid staff time on newsletters enabling our staff to work more on providing direct services to children and families. They have helped us establish more of a professional presence in our materials. Connecting with people is at the heart of Thrive's mission and Magpie has enabled us to do that through writing. Magpie communicates our mission more clearly, concisely and accurately to our donors, volunteers, and participants. This communication enhances our ability to engage people with our programs increasing participation, volunteerism, and fundraising capabilities. Their services are invaluable to our organization.

Good covenants reflect the vision for the property. An owners' association needs clear direction and authority. Deborah is the right person to listen, ask the right questions and write the covenants to capture the vision for the property. Having been involved in an association, she brings knowledge of "how it works" to the drafting of clear association documents.
Susan Swimley - Bozeman, MT
Contact Magpie Consulting LLC
To find out more about how Magpie Consulting LLC can help you organize information to achieve your goals, contact us today.