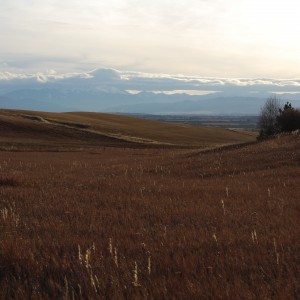 Magpie provides writing and organization services so business owners can achieve their goals. We can help with one-off projects or act as your in-house writer, coordinating documents across a range of functions.
HR documents such as employee manuals and job descriptions
Written procedures, work instructions, or manuals
Safety plans
Coordinated manuals, procedures, and plans that work together effectively
Business plans
Training materials
Descriptive text for websites or brochures
Firm or project descriptions for RFQs and RFPs
Staff bios
Mediation of workplace conflicts
Impartial investigations of harassment or discrimination claims
What Small Businesses Say

I can't say enough….. THANKS!
I now feel like I have a stronger foundation…. a place, with the assistance of the employee handbook, that will enable me to hire and maintain more appropriate and "team" players for the business.
Dave Berghold - Bozeman, MT

I have hired Deborah a number of times for technical writing. Most often, I ask Deborah to communicate directly with my clients to create website copy. I am always impressed with Deborah's quick and efficient results and great attitude. Not only do my clients enjoy working with Deborah, I am always very pleased with how well the copy conveys the voice of the business and is matched with the design of the website.
Maria Ferré - Bozeman, MT

My background is engineering. Staying true to the stereotype, writing is not a strength of mine. I also enjoy developing entrepreneurial ideas quickly with other people. At Autopilot, we often find that our minds and collaboration outpace our ability to capture all of the details, document them, and convert them into a useful document for later. When Deborah joins us, we can just go our ways and know that a short time later we will have an accurate written record of our developments. Deborah is great for business plans, grant proposals, and other technical documents. She will ask the right questions that enable her to articulate your thoughts. She has been a great help in allowing me to focus on my strengths while supporting my weaknesses.
Matt McCune - Bozeman, MT

Deborah has been a consultant to Lone Mountain Gymnastics and Swim School for over six years. We have used her expertise in the area of human resources and technical writing to convert our old employee handbook into a valuable resource for the company. Deborah has helped mold the employee handbook into a employee friendly tool and easy reference manual for management.
Deborah has the excellent ability to bring clarity to employee issues, can sort through the challenges of a small business owner in order to reach an end product, and cheerfully forges ahead with little guidance from me. I find Deborah's professionalism and work to be of the highest quality in every project she works on for Lone Mountain.
Suzie Turczyn - Bozeman, MT
Contact Magpie Consulting LLC
To find out more about how Magpie Consulting LLC can help you organize information to achieve your goals, contact us today.