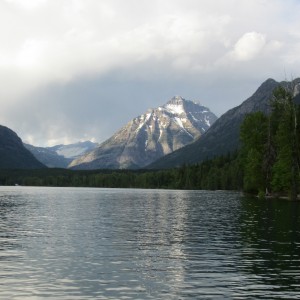 Nonprofit board members are involved because they believe in the organization's mission, and that is what they prefer to focus on. Unfortunately, there are governance and management issues that also need to be addressed if the nonprofit is to accomplish its goals (and stay compliant with IRS rules). Magpie provides a resource for governance policies and best practices that provide a firm foundation for the organization's activities.
Organization documents
Governance policies and documents
Mission statements
Board training on governance topics and meeting best practices
Facilitation of strategic planning sessions
Policy manuals and job descriptions
Mediation and investigation of workplace conflicts
What Nonprofits Say

After 35 years of operation, Intermountain Opera Bozeman was fortunate enough to engage the services of Deborah McAtee to assist in updating and generating our governance documents. Deborah was incredibly diligent and patient with us as she unraveled decades of information and changes. Deborah created a Board Handbook covering responsibilities, policies and procedures that make us compliant with all of the new 990 requirements. All of the documents were created for easy updating as our organization continues to grow, with easy-to-follow annual review processes. As a non-profit in this time of government scrutiny, it is a great relief to have proper policies and documentation processes established.
Read More
Jackie Vick - Bozeman, MT

Magpie has been such a benefit to Thrive over the past couple of years! They have reduced paid staff time on newsletters enabling our staff to work more on providing direct services to children and families. They have helped us establish more of a professional presence in our materials. Connecting with people is at the heart of Thrive's mission and Magpie has enabled us to do that through writing. Magpie communicates our mission more clearly, concisely and accurately to our donors, volunteers, and participants. This communication enhances our ability to engage people with our programs increasing participation, volunteerism, and fundraising capabilities. Their services are invaluable to our organization.
Read More
Contact Magpie Consulting LLC
To find out more about how Magpie Consulting LLC can help you organize information to achieve your goals, contact us today.